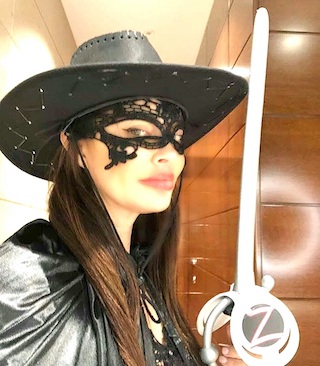 Cristina Ruiz, de son nom d'artiste Cruiz, est une artiste autodidacte fière de ses origines du Cosmic Sky de La Mancha (Cocteau) et du merveilleux Palimpseste du Chevalier à la triste figure (Cervantes).
Enfant zèbre, bibliophile et solitaire, exprimant ses émotions en peintures et sculptures, elle se focalise aujourd'hui sur la recherche artistique de la création alliant spirituel et innovation.
Sortant de sa zone de confort en embarquant sur des bateaux pendant ses études (bac +5 Managment), ses voyages l'ont nourrie à l'ouverture d'esprit et à la connaissance de soi.
Peinture à l'huile, acrylique ou fusain, son inspiration la pousse à enlever le superflu pour qu'il n'en reste que l'essentiel. L'essentiel de l'expression/ mouvement en un minimum de traits et d'appareil.
La série « bleu » évoque des paysages chimériques au simple couteau et uniquement deux tubes (blanc titan et bleu ultramarine).
La série « human » retranscrit le minimum de traits de corps ayant l'expression la plus forte, un visage souvent « chiriqueen » et une préférence pour la femme callipyge, la multitude dans la femme pour la célébrer telle une Lilith.
La série « l'âme » symbolise les différentes émotions/ états d'âmes qui nous rendent si différents mais pourtant si semblables dans un instantané émotionnel.
Honorée de faire partie de L'association Internationale des Arts Plastiques auprès de l'UNESCO, à ce jour, elle continue sa quête...
---
Cristina Ruiz(commonly known by her artist name Cruiz) is a self-taught artist proud of her origins from La Mancha, Spain, which also happens to be a region that has inspired many celebrated artists and their works, such as the Cosmic Sky of La Mancha (Cocteau) and the marvelous Palimpsest of the Sad-faced Knight (Cervantes).
As a gifted child, Cruiz would find refuge in literature and solitude, and would express her emotions through paintings and sculptures. In more recent years, Cruiz draws upon spirtuality and innovation as a basis for her artistic inspiration.
Pushing out her boundaries and limits embarking at sea during her studies (Master5 Managment), her travels gave her an open-mindedness and growth mindset.
Whether it's with Oil, acrylic or charcoal, she remains inspired to remove the superfluous so that only the essential remains. She aims to capture the essence of expressions and movements in a minimum of strokes and tool usage.
The "blue" series evokes chimerical landscapes with a simple knife and only two tubes (titan white and ultramarine blue).
The "human" series transcribes the minimum number of body features with the strongest expression, frequently a "De Chiroco" face and a preference for the callipyge woman, the multitude in the woman to celebrate her like a Lilith.
The "Soul" series symbolizes the different emotions / states of mind that make us so different yet so similar in an emotional snapshot.
Honored to be part of the International Association of Plastic Arts with UNESCO, to this day, she continues her quest.